A Record-Breaking Month for Canadian Housing Markets
September 3, 2020
---
With COVID-19 restrictions being lifted across Canada, home buyers and sellers have been busy! National home sales and new listings have continued to increase since June, with July seeing more home sales across Canada than any other month in the history of the Canadian Real Estate Association's (CREA) database–which dates back more than 40 years!
If you're thinking about selling, are curious about the value of your property or have any other real estate related questions, please don't hesitate to contact me directly at 604-719-4490 (call/text). [email protected]

Oleg Tsaryov, TOP 1% of ALL real estate agents of Greater Vancouver since 2017*
TOP 10% of all real estate agents for 10 years*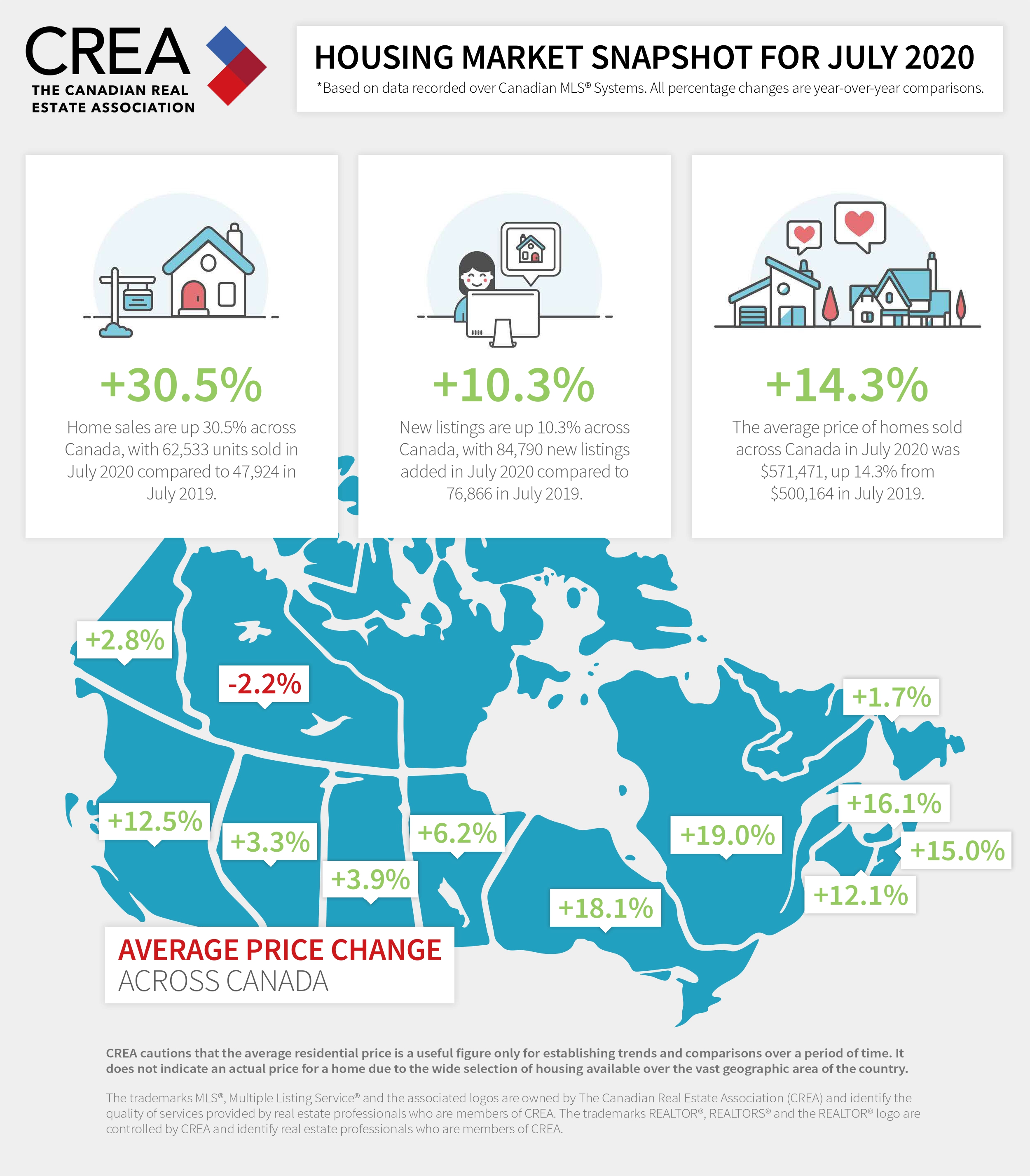 Количество продаж и предложений увеличивается.
* Растут цены или только продажи?
* В каких районах ожидать подьём цен?
* Как выгодно продать и одновременно купить в таком непредсказуемом и стремительно меняющимся рынке.
... вопросов всегда много, но ответить может на них только знающий и опытный Риэлтор.
Звоните Олегу Царёву за информацией и консультациями 604-719-4490.
ТОП 1% по покупке и продажам недвижимости из всех Риэлторов Большого Ванкувера с 2017* (единственный среди всех русскоговорящих Риэлторов Большого Ванкувера)
ТОП 10% - 10 лет из всех Риэлторов Большого Ванкувера*
*using mls
Недвижимость Ванкувер. Купить дом квартиру в Ванкувере. Русскоговорящий Риэлтор Канада - Ванкувер. Олег Царёа

---